Serve at Gateway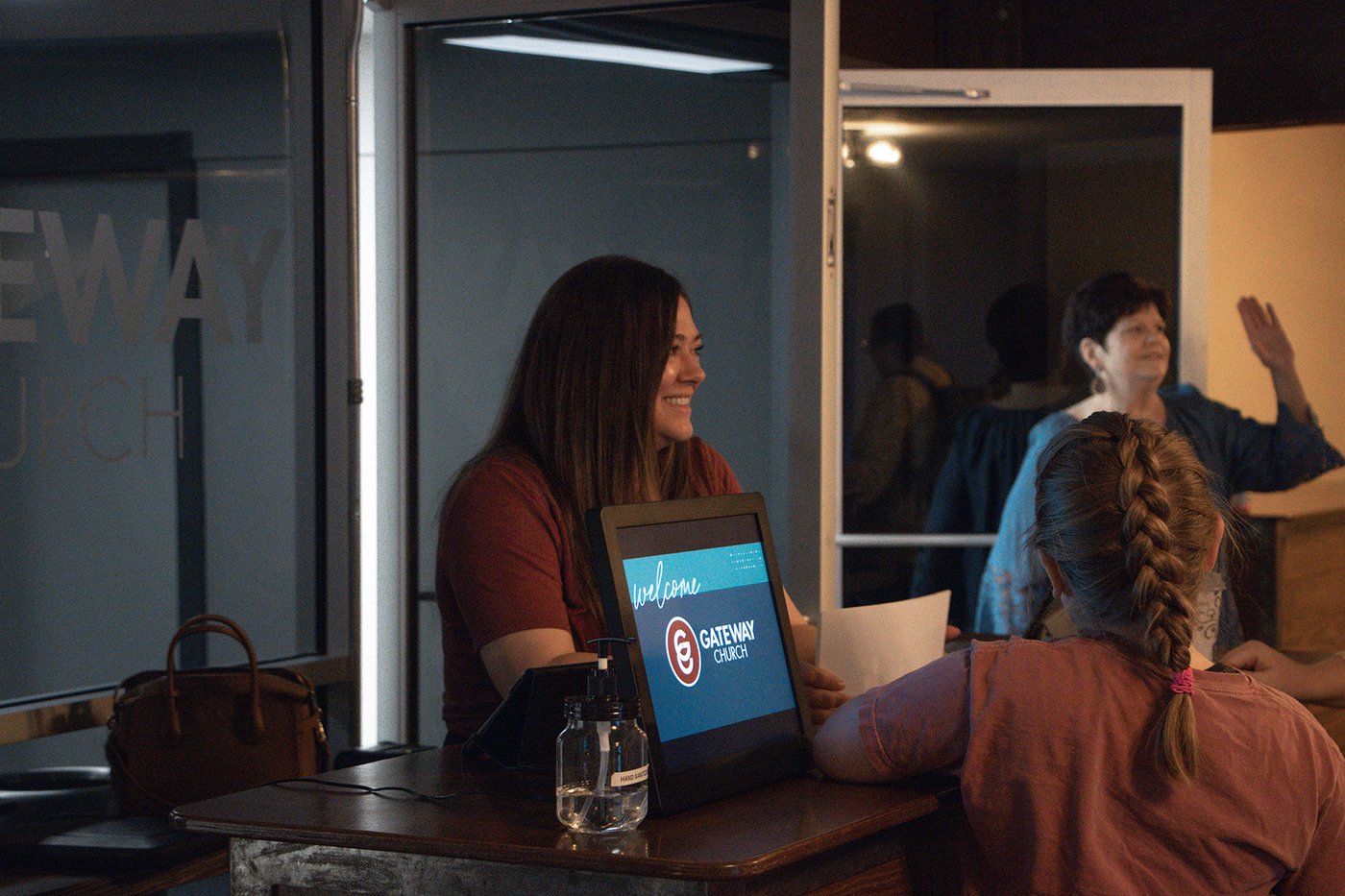 Ministry teams are how we help Gateway members fulfill their God given role for ministry in the Body of Christ. If you would like to join Gateway Church so that you can get connected and serve, please fill out a Communication Card to let us know!
Here is how you can serve!
A-Team (Administration)
Our team uses our gift of administration to support Gateway teams by using computer skills, data entry, and attention to details.
Facilities
This team works diligently behind the scenes to maintain a spirit of excellence in every area of our church through maintenance and lawn care.
Gateway Kids (1st - 5th grade)
Our team invests in the lives of children through worship, Biblical teaching, videos, and games.
Gateway Men
Our team is responsible for setup, hosting, and clean-up at men's events.
Gateway Nursery (birth – 4 years old)
Our team ministers to children through Bible stories, worship, prayer, hands-on activities and personal interactions.
Gateway Women
Our team is responsible for setup, hosting, and clean-up at women's events.
Gateway Worship
Our team facilitates a powerful worship experience through vocals and instruments. Auditions are required.
Greeters
Our team welcomes people to Gateway and ensures a hospitable experience
Info Desk
Our team is the go-to for help with information, registration, and church resources. This team also facilitates the guest check-in process for Gateway Kids and Nursery to ensure children are cared for effectively and efficiently. Team members may also troubleshoot Child Check-In if the need arises. Good people skills and entry level ipad experience required.
Parking
Our team serves as the first impression for those coming to Gateway by welcoming people on and off the property and by providing a safe and efficient parking experience.
Production
Our team assists in the production of the overall worship experience with audio, video, lights, and stage setup.