Youth Camp | YFN
Youth Camp | YFN | June 19-23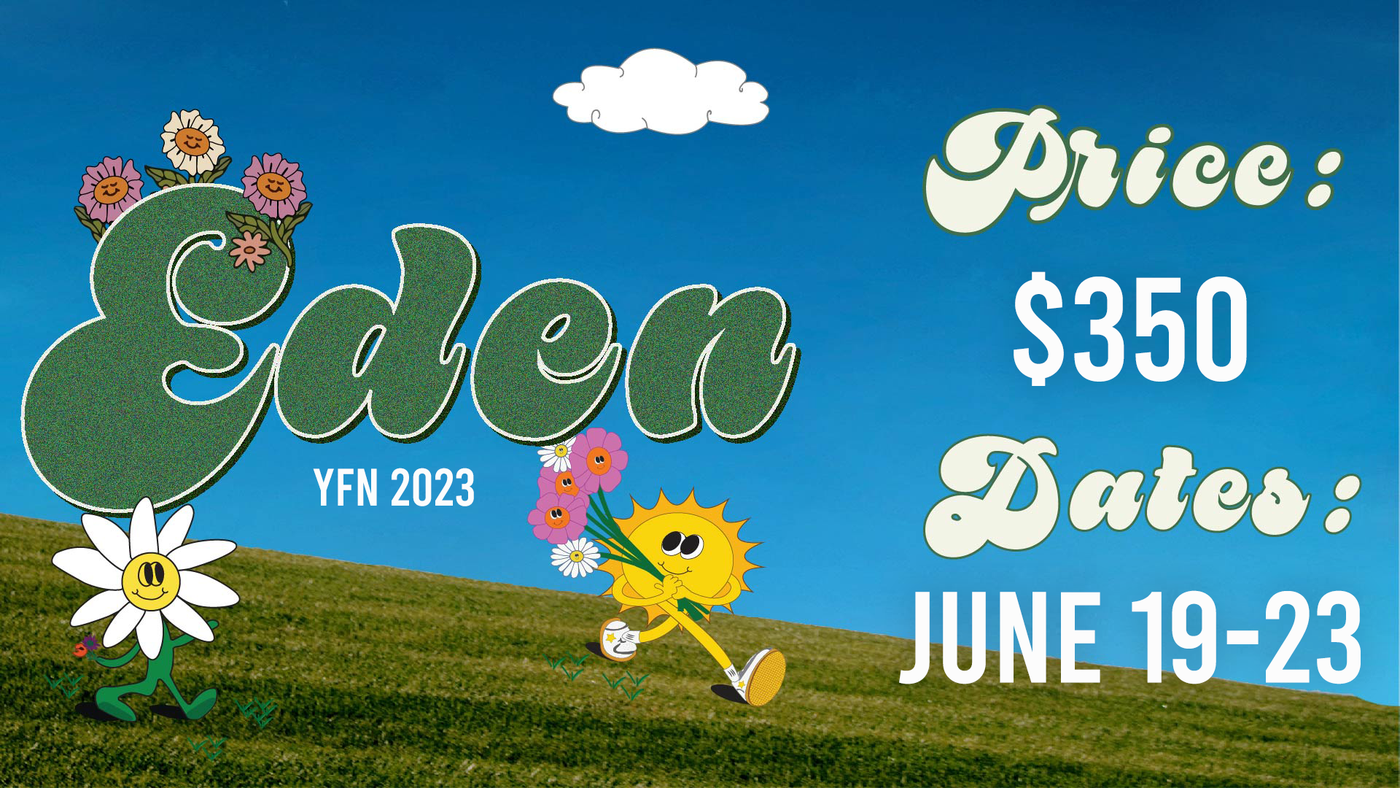 Youth For the Nations (YFN) has developed a reputation of not simply being a good youth camp option, but preferred one that operates both in excellence and the supernatural. They take pride in being an extension of Christ For The Nations that makes room for the presence and power of God in every session. On a daily basis they see supernatural signs and wonders, indescribable miracles, and unforgettable encounters. They will hear from relevant and dynamic voices on topics and issues that will speak directly to the youth. They will also head outside to the YFN field for intense and creative games designed to push students outside of their comfort zones, promote unity, and kick-start creative problem solving. Our hope is that by the end of the week, through the competitions and hype, the students will develop a heart to see God move in their Nation. YFN believes that camp should exist to be more than a summer get-away, fun and games, exhausting for the pastors, or an emotional time of tears with no real encounter. You should leave with MORE courage, strength, unity, and vision than when you came.
This is why YFN!
Camp Cost:
$350 covers camp registration, gas for transportation, breakfast on Monday morning, and all meals while at YFN campus.
Meals while traveling on the road to and from YFN (Monday and Friday) are not covered.