Easter at Gateway
Good Friday - April 7 | Easter Sunday - April 9 | Baptisms - April 16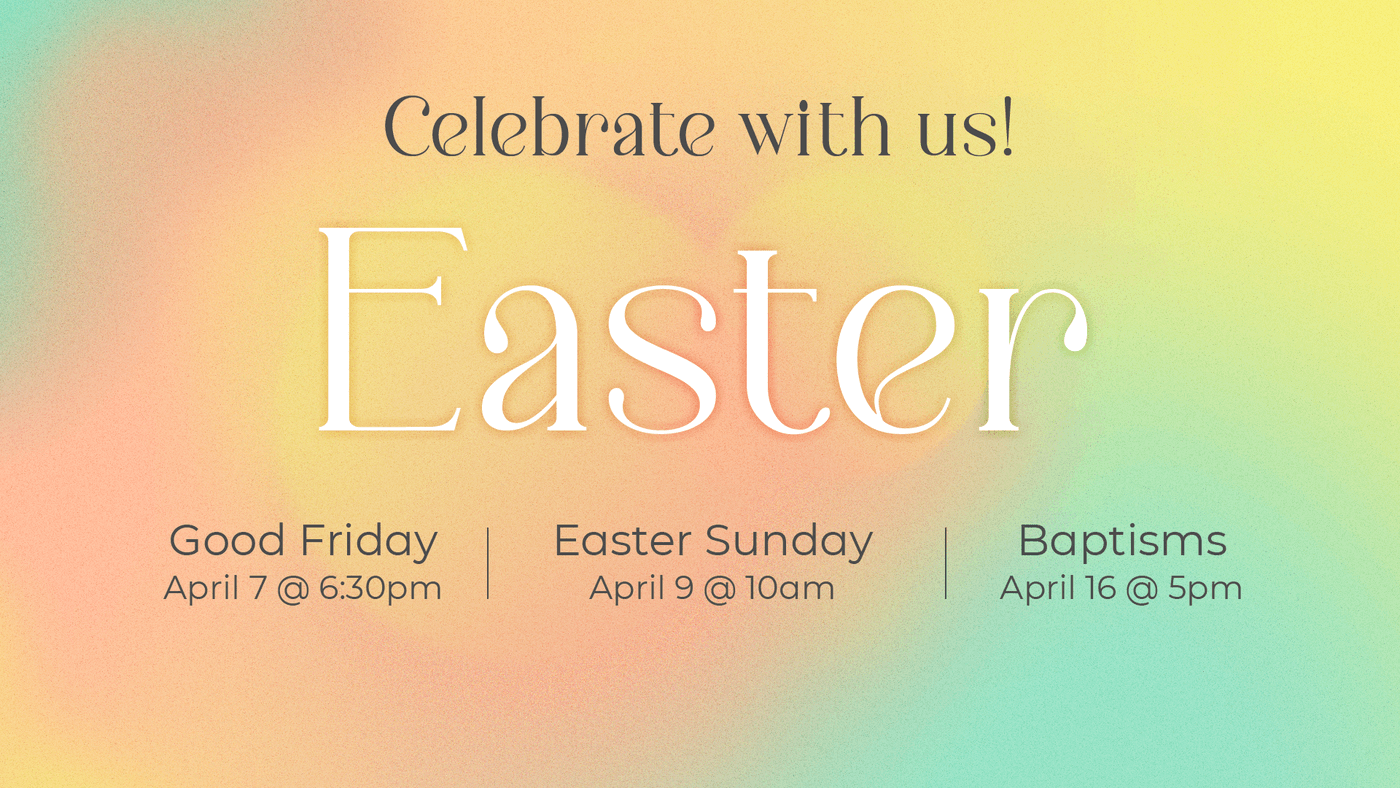 Easter at Gateway is an exciting time of celebration!
Jesus' life is celebrated because of His perfection. Jesus' death is commemorated because of His sacrifice. This world can't give us the peace, joy, and victory that Jesus' blood can. He did it for all of us. He did it for YOU. Even during troubling times victory is attainable through Jesus.
Join us on Good Friday and Easter Sunday as we celebrate this victory and share in the joy of new life.
Good Friday | Friday, April 7 | 6:30pm
Night of Worship - We'll have about one hour of beautiful worship and communion. No children's ministry classes this night.
Easter Sunday | Sunday, April 9 | 10:00am
Church Service - There will be an awesome time of worship and an encouraging message from Pastor Chad. And your children will have a great time in Gateway Kids classes!
Baptism & Fish Fry | Sunday, April 16 | 5:00pm | Lumberton City Park on 421
Celebrate a new life in Christ! This celebration happens through water baptism. When Christians are baptized, they are submerged under water to identify with the death and burial of Jesus and raised out of the water to identify with His resurrection. We believe that water baptism is a celebration and a public declaration of three important things: you are a follower of Jesus Christ, you are beginning a changed life in Christ, and you are part of a new family. We would like to celebrate with you as you publicly declare that you have made a decision to follow Jesus.
The church-wide baptisms take place outside in a portable baptistry.
You are encouraged to invite family and friends to witness your baptism!
This event is free, but we ask that you register so that we may have a head count for food.
Don't forget to register your family and friends that may be coming with you.
Please bring canned drinks and a dessert to share, and your lawn chairs.